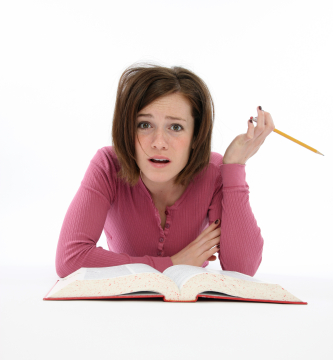 Yes, definitely! You see, the job of a copywriter goes beyond just writing. It's writing copy that answers the brief, is in sync with the strategy and most importantly, supports the idea. Sounds difficult? Well, one who understands the work process of an ad practitioner would find it easier to come up with copy that does all of the above.
So what is the work process?
Before writing the copy and once you've gotten the brief, you will need to embark on a mission to search for insights about the market and the target audience! After that, you will need to work on a strategy as to what you want to say about your product or service. The moment the strategy is solid enough, you can then start on bursting with ideas that answer the brief and strategy.
After you get a good, solid, wow idea,
that's only when copy begins
!
But how would I know if my idea is good, solid and wow?
That's where
Idea Rawkstarrs
can train you to not only be able to identify what ideas are awesome, but also how do you come up with inspiring ideas. Because writing copy comes before ideas, generating idea will be one of the biggest challenges for you (in fact, for everybody!) With the ability to churn out good ideas – ideas that not only work and solve a real marketing/advertising problem, but also wow and impress people, you will be closer to your dream of being a copywriter than ever before!
---
Our next intake for
Idea Rawkstarrs
is on
2nd December 2014
.
For the prospectus, click on this link :
Idea Rawkstarrs Prospectus
For the website, click on this link :
Idea Rawkstarrs Website
To know more about the training, contact Jon Chu at jon@95percent.com.my or Janet Lee at janetlee@95percent.com.my